Let me show you How to Tap Into Abundance….

SUBSCRIBE TO MY 3-PART
"TAP TO TRANSFORM" VIDEO SERIES

Get Your Starter Guide to Making
a Money & Abundance Breakthrough

Master The Heart Of Manifesting Abundance

SUBSCRIBE TO MY ABUNDANCE NEWSLETTER & learn the following…
* How to Have a Money Breakthrough
* How to Love Yourself & Transform Your Relationships
* How to find Greater Freedom, Fulfilment and Fun in Your Life!


Transform Your Life

Align with Abundance
By Transforming Your Relationship
with Everything – Including Wealth,
Family, Spouse and All Else.
Most of All, Transform the Relationship
You Have with Yourself. 
I specialize in helping conscious entrepreneurs and professionals
transform their relationship with love, money and success.
I offer services in the following main areas:
(1) Abundance Coaching
(2) Akashic Readings
Abundance Coaching Sessions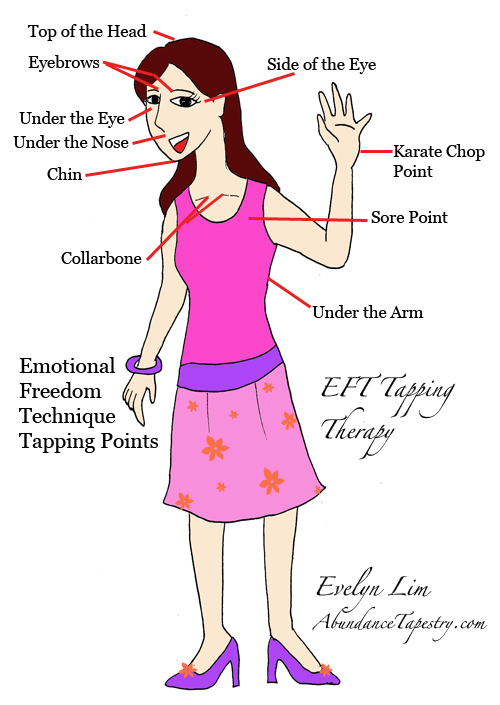 Money stories often act as a smokescreen to deeper underlying issues. To help clients remove their limiting money blocks, I facilitate sessions using a Merdian Tapping Technique known as Emotional Freedom Technique or EFT, as well as Neuro-linguistic Programming (NL) techniques and other energy healing methods.
Tapping can be used on virtually any issue to provide emotional release. Tapping is basically using a series of tapping movements with your fingertips to stimulate known energy meridian points.There are thousands and thousands of testimonials from around the world. This technique is also endorsed by Dr Bruce Liption, Louis Hay, Jack Canfeld and Bob Procter.
I also use NLP techniques to help clients reprogram their subconscious minds for greater success and abundance.
Ultimately, I hope to help others transmute into the brilliance of who they are.
I offer intuitive readings for individuals who are interested in knowing more about their soul records and healing of their deep rooted patterns. Ultimately, I hope to help others remove unconscious programs, imprints and illusions that have kept them stuck, so that they can experience more freedom and fulfillment in their lives.