25 Self-Love Tips for Stressed Out Moms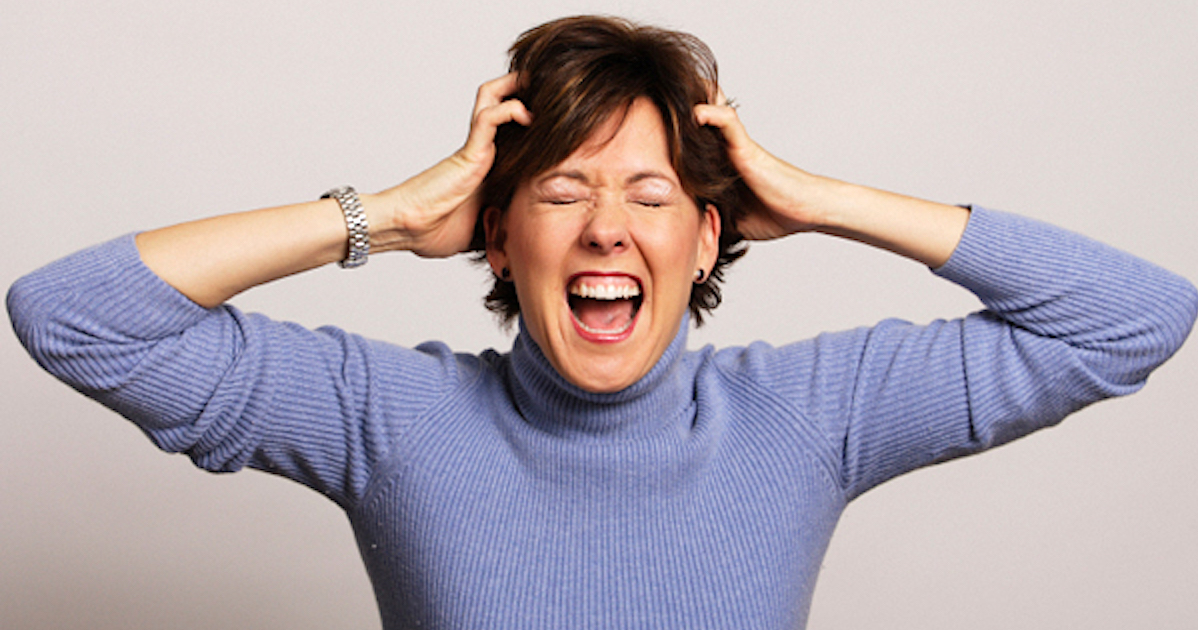 Are you a stressed out mom?
As mothers, we have multiple tasks to fulfill such as preparing meals for our children, supervising their homework, and making sure their needs are met. We may also need to handle domestic chores, face our clients, run our businesses or meet work datelines as well as mange the household finance. It is no wonder that many mothers experience overwhelm. And should the relationships with our spouse be difficult, stress can hit a high.
"The first time around as a mom, I held on really tight and I was so stressed." – Bridgette Wilson
Triggers for the Stressed Out Mom
Being a mother myself, I know that stress is something that I have to learn to overcome. While my children have brought me tremendous joy, bringing them up has certainly not been a walk in the park. One stress trigger for me is trying to meet the demanding educational standards here in Singapore.

I have had little idea how pressurising the curriculum can be, until my children started formal education. We realised that standards have become a lot more since the days when we were in school. A lot of what I learned at higher levels is now taught at the primary levels. I had been called to help my children solve difficult Mathematical problem sums or plan creative compositions, that I never had to do at the same age. There have been a number of times when we scrambled to support our children with their schoolwork or projects late into the nights.
Many mothers I know plan their lives around their children. As the family chauffeur, they spend a great deal of their time ferrying their children from one tuition class to another after school. When the children get home, they would also personally supervise their homework in-between managing household chores.
By default, there is little time left for communication with their spouses. This is not healthy. A couple of years later, the cracks can get so big that it is hard to salvage the relationship. Marriage is something that needs work, commitment, patience and understanding. Things cannot be expect to be well and good when both do not allocate sufficient attention for cultivating a healthy bond such as ironing out differences and ways of doing things. Unresolved anger can build up over time, thereby increasing stress levels.
And if you are like me, you have to deal with managing tasks related to online entrepreneurship in the transformational field too.
[Update 2018] While this post was written a few years back, I have been observing that the focus has now shifted to holding space for my girls.  Even though there are fewer physical demands, there is still a need to tend to their emotional needs. As my kids get older, they encounter stress over friendships, with teachers and school activities. Hence, time has to be set aside to mentor and guide them. A great deal of time and attention, in fact!
How to Practice Self-Love for the Stressed Out Mom
As I found out, self-love can help us combat stress. Our natural tendency is to put the needs of everyone else first. We place our own needs last. Life then becomes a race to meet time demands and societal expectations. It is hard to function in love and wellness when we are constantly feeling stressed out.
While we are capable of handling a certain level of stress, extreme fatigue can set in when we run on an emergency mode for a prolonged period of time. Thus, our immune system reduces, which can subsequently manifest in an illness or disease. A regular dose of self-love can help prevent dire consequences from happening.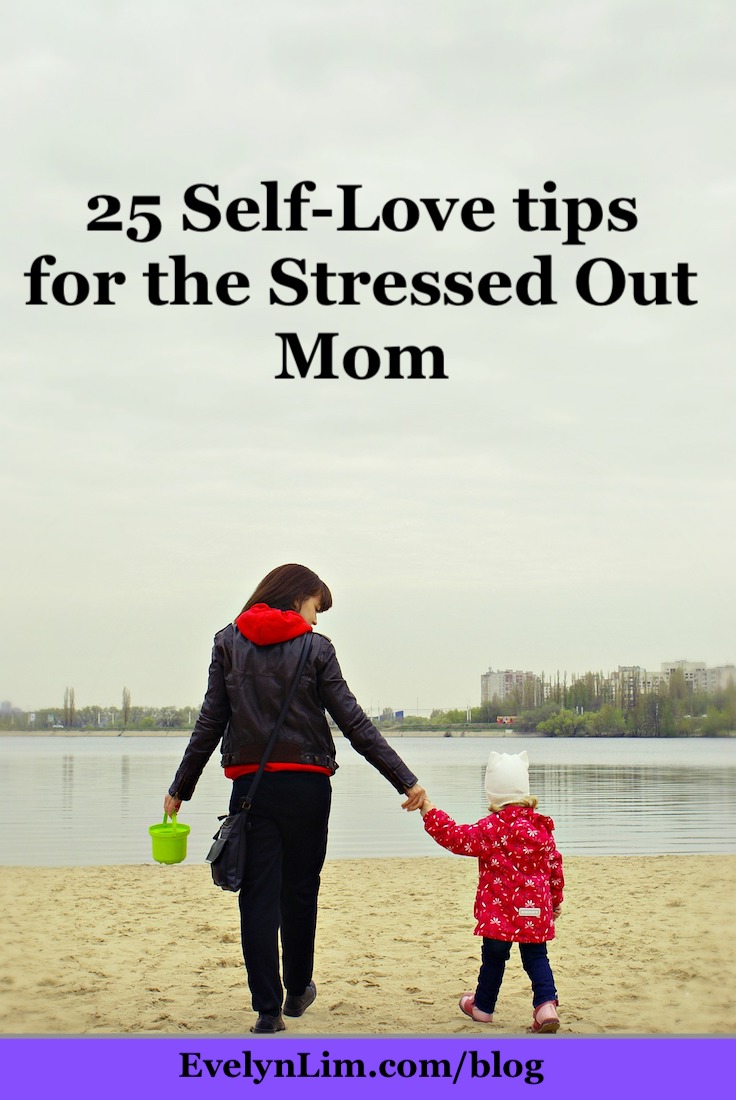 So here are 25 ideas or ways on practising self-love for the stressed out mom…
1. Pamper yourself with a holiday or retreat every once in a while.
2. Take up self-help courses.
3. Engage in self-love meditation.
5. Set aside time to do something creative such as paint, draw or scrapbook.
6. Take a break and make a cup of relaxing herbal tea. Learn the art of drinking tea here.

7. Adjust your expectations with the 80/20 rule.
8. Allocate me-time on a regular basis.
9. Read a great book, such as "Self-Love Secrets: How to Love Yourself Unconditionally" or "You Can Heal Your Life".
10. Connect with nature.
11. Meet up other mothers for tea.
12. Shield yourself with a sphere of soft pink energy.
13. Get a babysitter or hire some help.
14. Swim for relaxation.
15. Dance for relaxation.
16. Listen in to audios by Louis Hay or other teachers like Wayne Dyer or Deepak Chopra.
17. Go for a walk on the beach.
18. Assign some jobs or divide the tasks between you and your spouse.
19. Do some emotional clearing work.
20. Create a to-do list.
21. Create a "never-to-do" list. This should weed out all unnecessary tasks and avoid getting distracted.
22. Engage in positive self-talk or affirmations.
23. Take your time to soak in an aromatherapy hot bath.
24. Learn to say "no" to demands that deplete your energy.
25. Go for healing sessions such as Reiki, Quantum Touch, Angelic or Crystal Healing.
Not giving self-love any importance can result in energy leakage. You are tired and feel irritable all the time.
When you take the time and space for self-love, you will find that you have more to give. Your reserves go up. You are less likely to flare up in anger when your children repeatedly break rules or behave poorly. You will have more energy to improve on your relationship with your spouse. Thus, you are more likely to respond with more love and care to the most important people in your life.
Self-love is an investment in your internal well-being, with tremendous external pay-offs!
Love and abundance always,
Evelyn Lim
Abundance Life Coach for Women. Energy Healing Practitioner.
Share a Tip
Are you a stressed out mom? In what ways do you combat stress?
Lastly, I would appreciate if you can kindly offer some love by "liking" and "sharing" this post on your favorite social media platform 🙂 Thank you!!