Are You Just 3 Feet from Gold?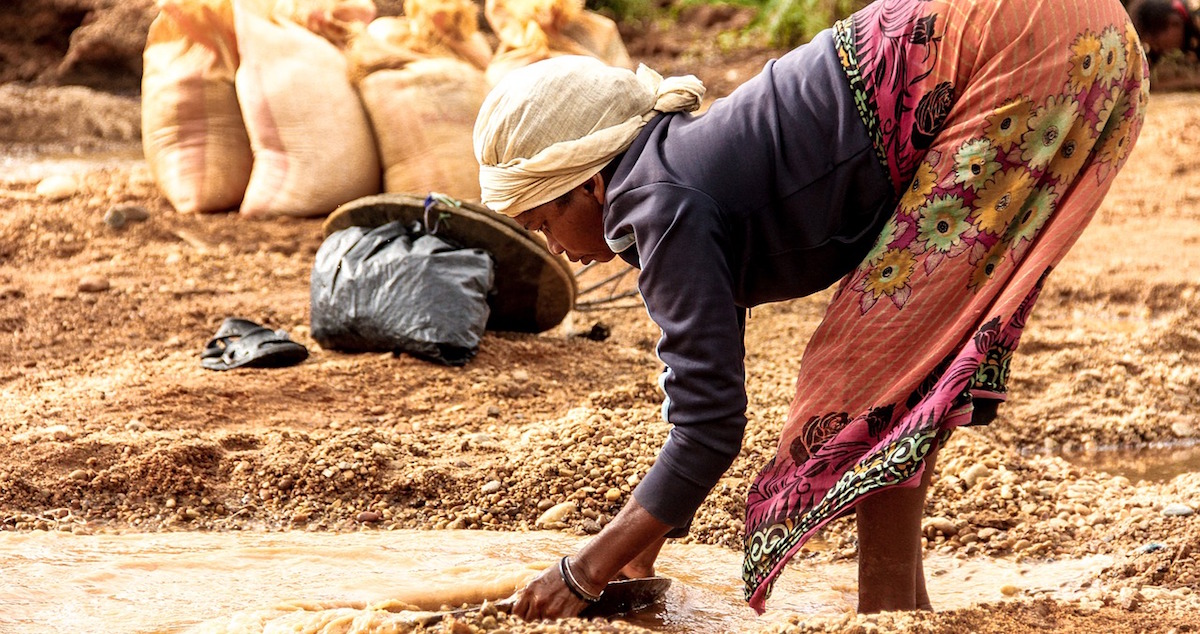 Are you currently in the stage where you are ready to give up on your business?
My suggestion: Not just Yet.
Not until you have finished reading this post on 3 Feet from Gold.
"Failure is a trickster with a keen sense of irony and cunning. It takes great delight in tripping one when success is almost in rich." – Napoleon Hill, Think and Grow Rich
The story 3 Feet from Gold is a story that has kept me inspired over the years. It is a tale that has kept me going on as an entrepreneur, especially during challenging times. As with many business owners, my journey has not always been that smooth. I have been through feast-famine cycles and everything in between.
"Before success comes in anyone's life, that individual is sure to meet with much temporary defeat and, perhaps, some failure. When defeat overtakes a person, the easiest and most logical thing to do is to QUIT. That is exactly what the majority of people do." Think and Grow Rich, Napoleon Hill
I hope to share with you what has helped me all this time, if you have not heard this story or read the classic Think and Grow Rich book. The entrepreneurial mindset of not giving up has kept me in the game. It has helped me build tenacity even when times are difficult.
You could feel as if you are ready to quit for a combination of reasons….
1. Things are not up to your expectations.
2. No one showing up for your mega launch.
3. No one is viewing your FB lives.
4. Things failing to work on schedule.
5. And the deal breaker: you have been giving away resources and tips for free and you are not generating the response that you are hoping for.
That feeling of disappointment, the frustration, the overwhelm…..and then comparing your progress to someone else who is far more successful than you are.
You wonder if perhaps you are not made for entrepreneurship, that perhaps you don't have what it takes and that you don't have that magic Midas touch.
So if this has been going on for some time….you could be feeling exhausted, frustrated and beaten.
Could You be 3 Feet from Gold?
I acknowledge how you feel. In fact, I have been through all that. During the lows, I have felt tempted to give up.
It would be precisely during those moments that I like to remind myself about staying aligned with my dream. I would also remind myself with the story: 3 Feet from the Gold.
It is a story of NOT GIVING UP….because we may just be 3 feet from the gold.
3 Feet from Gold – Story Retold 
The story came from Napoleon Hill's classic Think and Grow Rich.
In the story that Napoleon shared, Darby and his uncle were mining for gold in Colorado. They had huge dreams of striking it rich.
Things showed initial signs of success. Where they were mining were showing up the gold that could pay off their debts (from buying all that mining equipment). They were feeling relieved. Hurray!!!
And so they were expecting the next lot to bring in the profits. Huge hopes!!
However, when they continued digging, it felt like gold ore that they were expecting wasn't there anymore. They drilled and continued to work….drilled and continued to work…..but NOTHING!!
And after some time, they decided to quit.
Feeling beaten in their dreams, they sold all the equipment to the "junk" man for a few hundred dollars. And they left. Now, this junk man was different. He was resourceful. He engaged the services of a mining engineer, an expert! The expert helped pinpoint where the gold was.
In fact, it was just 3 feet from the gold where Darby and his uncle had stopped drilling! The junk man went on to make millions!
Transforming 3 Feet from Gold with Alchemy
Darby learnt an important lesson!
Did he stop there?
Luckily no!
(Now, many of us would have just cried at this point and given up hope of raking in the millions – perceiving that our ONCE in a lifetime opportunity gone!! Like it was our one and only chance!)
Darby took the lesson and applied it to the business of selling life insurance later on in life. Darby was one of a small group of fewer than fifty men who sell more than a million dollars in life insurance annually. He owed his tenacity to the lesson he had learnt and turned it into gold!
What can we learn from the story…
Don't quit when you are just overtaken by temporary defeat. Don't give up so easily! If you have this dream of building a successful business empire, stay on track. There is always the breakdown before the breakthrough!
The Alchemy of Turning Your Lessons into Gold
The process of transformation is what I teach my clients about alchemy. The idea of alchemy is simply about turning something that is not worth much into something valuable. It's about reviewing your past for lessons and identifying areas that could create the breakthrough for you.
More recently, I found out that for some people, learning what their life lessons are could still not be enough to create a breakthrough for them. They continue to be stuck in the same patterns. Even though they may think that they have understood their lessons.
Well, all that processing in the head about life lessons is not where a complete shift takes place.
What remains is an assimilation of the lesson at the cellular level. A change within the energy system has to occur. It is how you shift past old resistances from being stuck in repeated patterns to creating a breakthrough success!
Obviously, this vital step cannot be understood conceptually. It is no different from you knowing what your life lesson ought to be or should be. It has to be integrated experientially and energetically. An energy reimprinting process is not as complicated as it sounds but it could well be the ultimate game changer for you!
All in all, just before you are about to call it quits, remember the story! You may well be just 3  feet from gold!

"Failure is a trickster with a keen sense of irony and cunning. It takes great delight in tripping one when success is almost in reach." Think and Grow Rich, Napoleon Hill
If you need more assistance to unstuck yourself from repeated patterns on an energetic level, I'd be happy to help. Contact me for a 30-min complimentary situation for your specific situation.
Love and abundance always,

P.S. Like this story? Share this post on your favorite social media platforms 🙂