How to Find Your Tribe
How to Find Your Tribe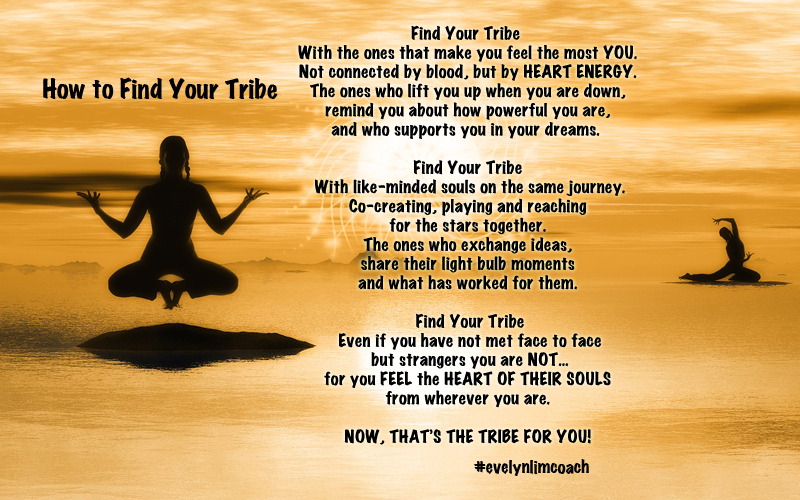 Find Your Tribe
With the ones that make you feel the most YOU.
Not connected by blood, but by HEART ENERGY.
The ones who lift you up when you are down,
remind you about how powerful you are,
and who supports you in your dreams.
Find Your Tribe
With like-minded souls on the same journey.
Co-creating, playing and reaching for the stars together.
The ones who exchange ideas,
share their light bulb moments
and what has worked for them.
Find Your Tribe
Even if you have not met face to face
but strangers you are NOT…
for you FEEL the HEART OF THEIR SOULS
from wherever you are.
NOW, THAT'S THE TRIBE FOR YOU!
Love and Abundance Always,


P.S. If you'd like to join a tribe of heart-centered souls who are all interested in creating financial and spiritual abundance, supporting one another in going for our dreams and co-creating together, apply to join me here in my FREE group here!