Pick the Abundance Affirmation for You Today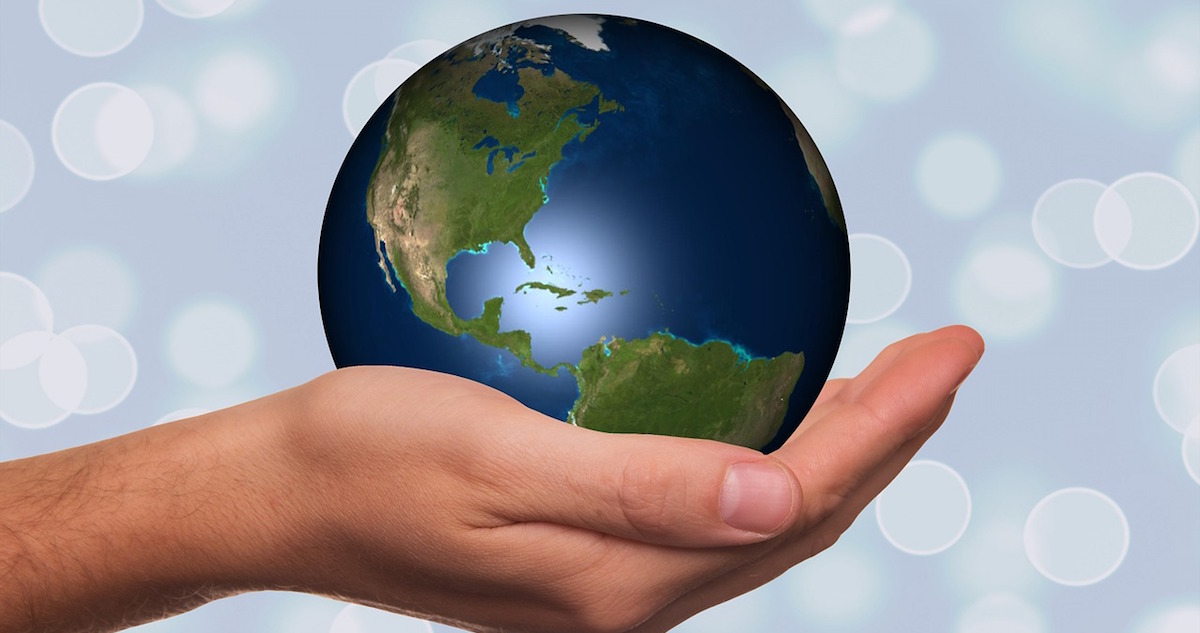 What is the Abundance Affirmation
That You Need to Make Today?
I created a slideshow with 30 abundance affirmations embedded,
so that it is easy to pick one for the day.
Here's the affirmation that came up for me, when I was writing this post…..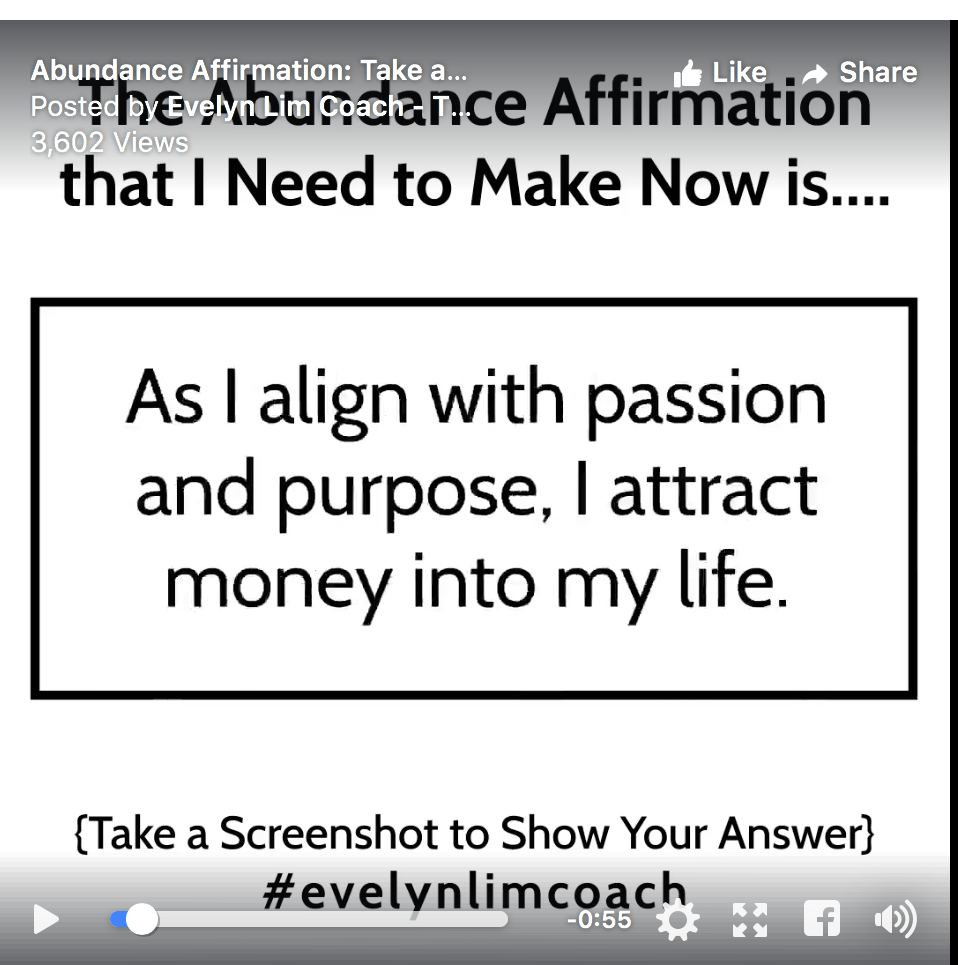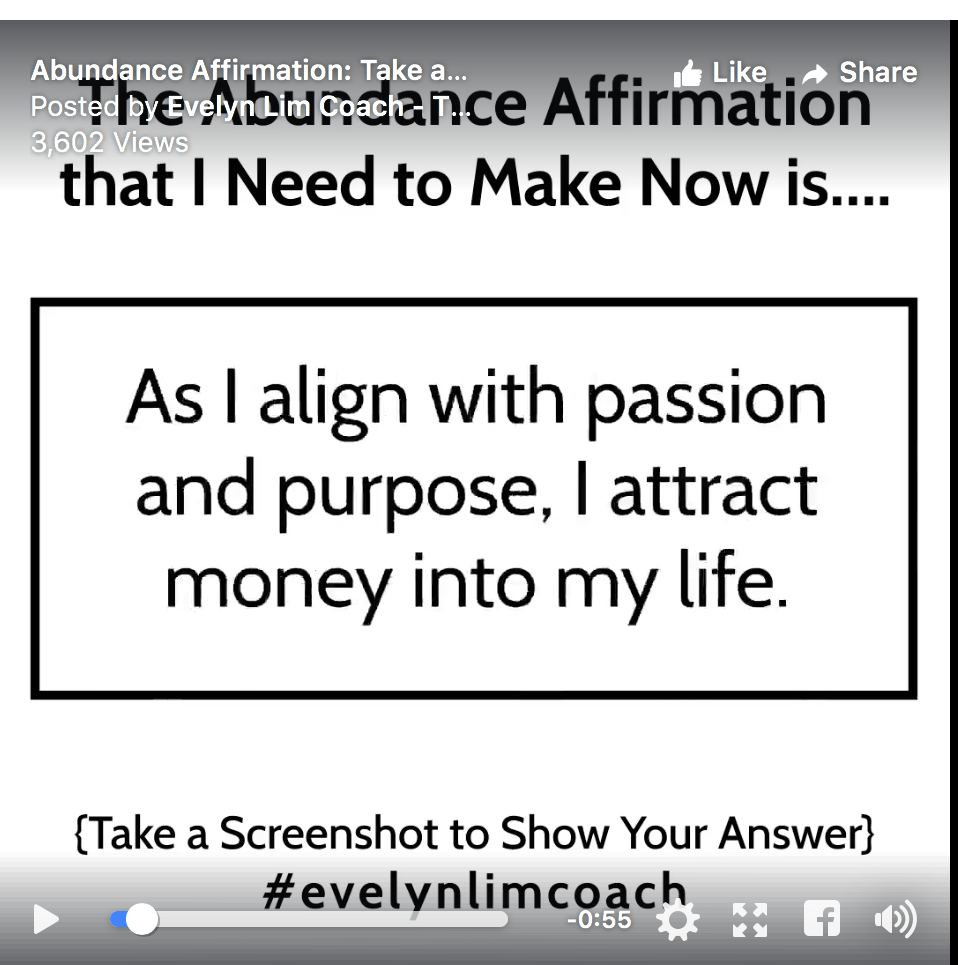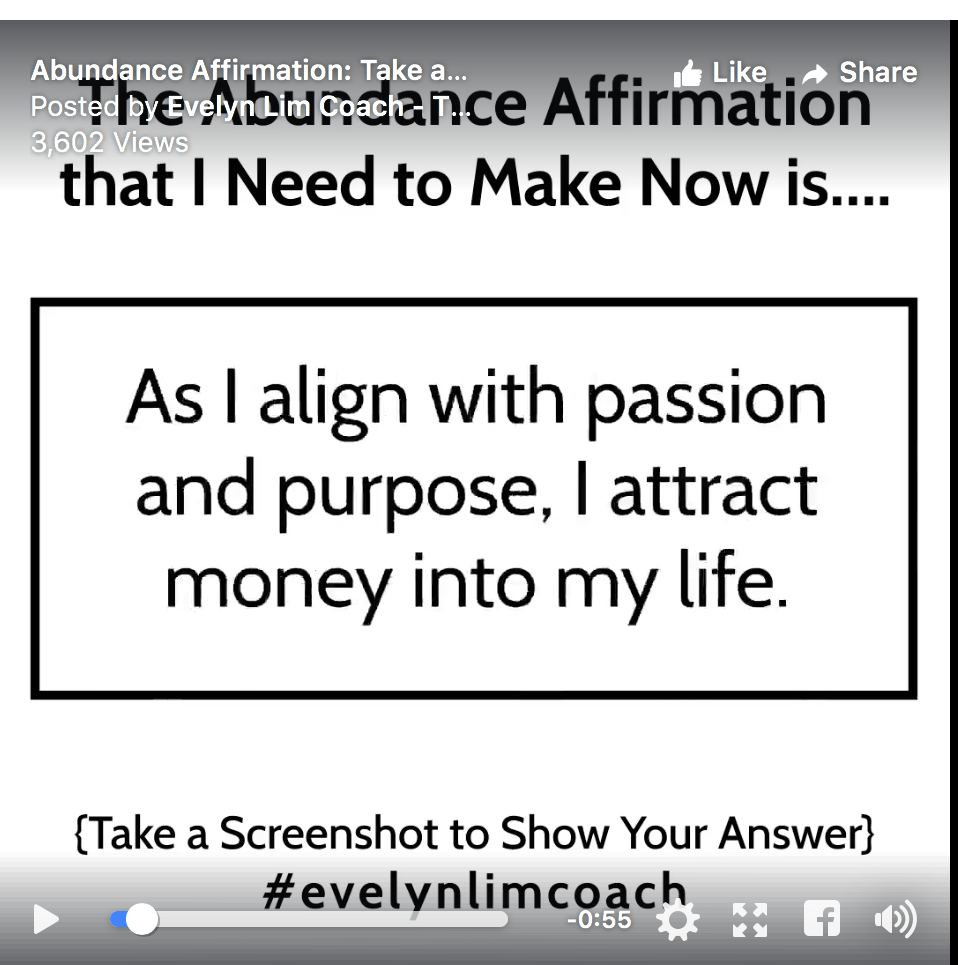 Play the Abundance Affirmation Video Below
To know which affirmation to make for yourself,
tune in, click "play", close your eyes and pause
at the point when you feel intuitively inclined to…..
voila you have your answer 🙂
What's your abundance affirmation?
Share your answer below.
Love and abundance always,



P.S. For more free quizzes, readings and challenges that
are designed to help you attract abundance,
join the circle at http://www.evelynlimcoach.com