Angel Message: The World is Your Oyster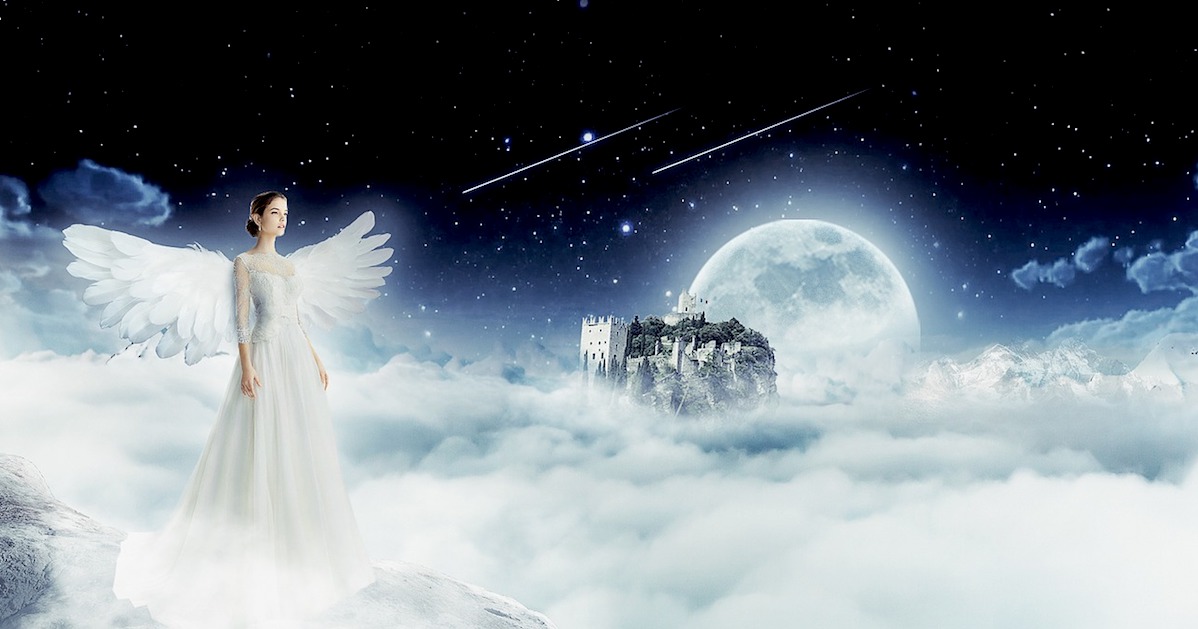 An angel appeared in my dream last night.
She gently placed the globe in the palm of my hands.
And she whispered, "the world is your oyster".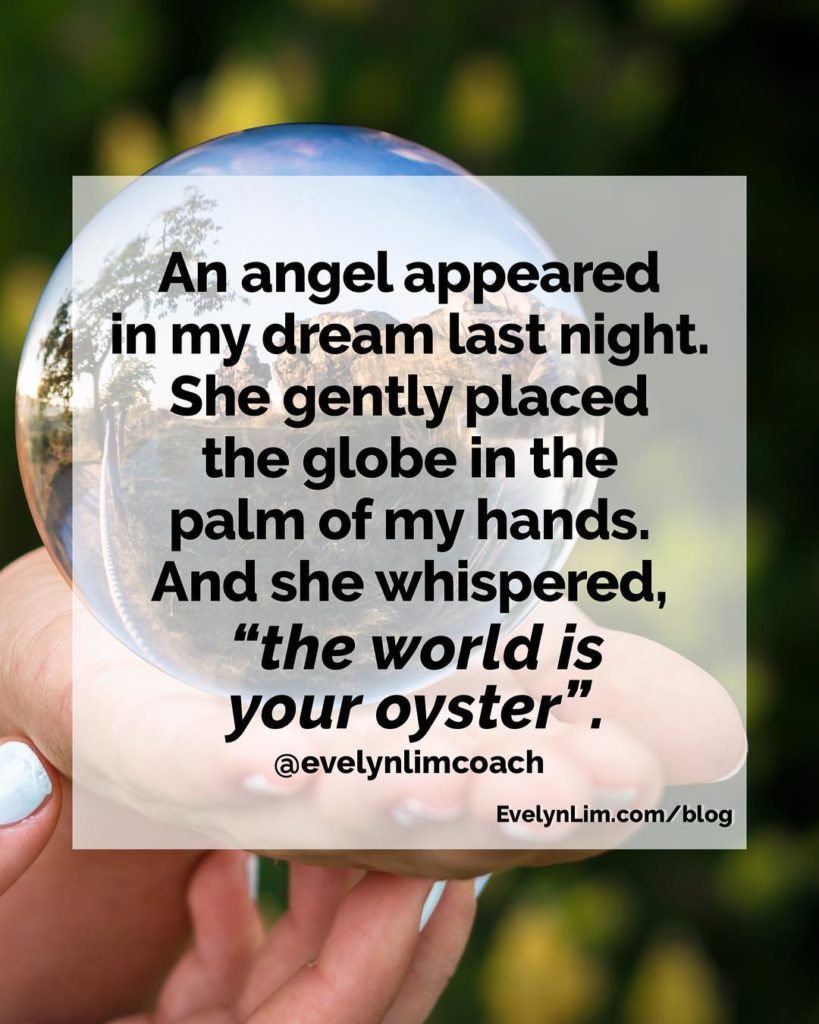 Ever had an angel appear in your dream? Angelic messages are often beautiful, inspiring and just what we need. They are often delivered to us in response to our asking for a message or wish. When we receive them in the dream state, they are most impactful 🙂
The World is Your Oyster
The phrase "the world is your oyster" is a quote that originally came from Shakespeare's The Merry Wives of Windsor.  Oysters have to be pried apart to reveal the pearl (if any) inside. In fact, as the size of the oyster increases, the more difficult it is for the shell to be pried open. Yet it also means that should a pearl be found, fortune is likely to be bigger.
If Falstaff had lent Pistol the money, then Pistol would not have needed to seek his fortune (pearl) by venturing into the world (the oyster). He would not have left without his sword. His sword, which involved applying skills and effort, was needed to find fortune – just as it would be used for prying apart the shell of an oyster.
Well…if you are reading this post, it is a sign that the message "the world is your oyster" is meant for you too. You are to know that there are plenty of opportunities for you to tap into. And, you are in a position to do so, as things are lined up for you. Most certainly, you have got what it takes to create an amazing world. Dedicate yourself by applying your resources, tools and skills. The potential is there for great fortune. Life is yours to enjoy!
Share this Message with Others
Like this message? If so, share it with your family and friends on your favourite social media platform 🙂
Love and Abundance always, 
Evelyn Lim