The Year in Review: Let Go of the Old
As I begin to love myself, I freed myself of anything that is no good for my health – food, people, things, situations and everything that drew me down and away from myself. At first, I call this attitude a healthy egoism. Today, I know it is "Love of Oneself". Charlie Chaplin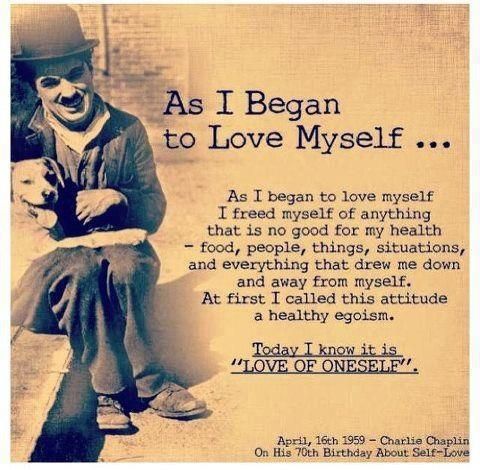 The Year in Review
A number of my friends had been using the Year in Review app by Facebook to post a slideshow on their timelines. The slideshow is a collection of images taken in the past 12 months. When Facebook prompted me to share mine, I found out that the slideshow that it had automatically created on my behalf, was – unfortunately – not a complete representation of my journey. And so, I decided to share my own Year in Review in a blog post instead.
Numerologically, 2016 gives us the digit 9. 9 represents completion, the end of a cycle. It signals a time to wrap things up and bring them to a conclusion.
Still, letting go of the old can mean different things to different people. In my case, it is about letting go of old ways of doing things, rebranding and building things anew for the next stage of growth.
What about for you? Is it something related to you in terms of business? Or is it about letting go of past hurts, past memories, regrets, dead relationships and so on? What has kept you stuck and from moving on?
Indeed, the year 2016 has been one that I tied many loose ends, so that I can start anew on a stronger footing. I can't say that I am done yet but I managed to check at least 10 items on my priority list. My intention is to complete what is not finished before moving on to the next.
A Year in Branding and Rebranding
It's been a year of rebranding, a shedding of the old skin for a new. It will be nice to report that the transition went smoothly and that I stepped up boldly and bravely. Well, in all honesty, it was tough at first. I wavered, protested, cried and pleaded against the move. I had written about some of these inner battles in a post early on in the year.
And it all had to do with the decision of whether or not to move my home (essentially moving from Abundance Tapestry to a site domain bearing my personal name). Oddly enough, the thought of making a move struck raw emotions that I could not quite comprehend initially. Perhaps when one is already so used to a location, moving to a different location can prove frightening. As I later discovered, the move triggered and surfaced some root fears.
Yet, change was necessary for expansion to take place.
Nothing changes until you change.
Everything changes once you change.
And so, I worked on releasing my fears. I realized how foolish it would be to let fears hold me back. It was an exercise in self-love, belief and empowerment. I love myself enough to want the best for myself. It translated to a major rebranding and revamping of all my sites (and to make them mobile-friendly) at the same time. (You can view some of the revamped sites here: the one you are on, Akashic Record Readings, Self-Love Secrets program, etc).
Aside from these, I went on new initiatives throughout the year:
1. I started on an offline hosting spree this year: from meditation to essential oils and tapping classes. I finally decided that I was ready to build a greater local presence. Well, it has been rather fun and interesting. I see myself holding more classes next year. In fact, I am going to turn some of my offline classes to online ones and vice versa.
2. I created the brand of Aroma Tapping Therapy which I hope to continue to promote next year. Aroma Tapping Therapy is a combination of my two favourite therapies; namely, essential oils and emotional freedom technique. As I have discovered, both work beautifully together to enhance the healing process by 50 percent than using one modality alone.
3. I launched a new site, AromaShare, for my team and together we launched our Facebook group to share on our experiences with using essential oils.
4. I closed my sole proprietorship and registered a private limited company. To set this up, I also enlisted the help of an accountant, corporate secretary and consulted a lawyer.
5. I increased my social media presence. From being stuck in the previous year, likes on FB page doubled to 20K and instagram followers grew from zero to hit 1K in 2016. It's not stellar but I am positive that these will continue to grow.
I'm just going to stop for now. There are more things that I have checked off this year but the above are some of the main ones. I am not posting to brag and say that I have done this much. More importantly, the point I am trying to make is that I won't be able to get some of these things done if I have not released some of the old ways of doing things.
Phewww…..what a year it has been! 
It's also awesome to receive the award of being one of the top 75 personal development sites/blogs in the world just a few days ago!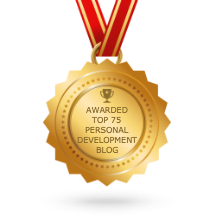 Wrapping Things Up for a Great Year End
It's always nice to end the year with a break from daily routine. I will be flying off on a two week trip with my family and some friends. As previously mentioned, it will be another fear-defying trip for me at least for the skiing part of the vacation. The location that I will be at: snow-capped alps in Cervinia, Italy. If you are going there or around there, do drop by and say hi 🙂
On the bright side, I am also looking forward to taking in the sights and sounds of Florence and Milan. Our grand plan is to spend Christmas week soaking in Renaissance art, indulging in gelatos and pizzas and doing some shopping. The last time when I was in Italy was some 20 years ago. If you have any great suggestions on what I should do or go in Italy, I would appreciate your suggestions  🙂
I may not have much internet access while I am away. So I won't be posting anything lengthy when I am in Italy. In the meantime, check my FB page out for short posts during the holiday season.
How to Let Go and Begin 2017 on an Exciting Note
All in, my biggest lesson takeaway this year…
We cannot remain in an identity that no longer serves us, if we are to become a more authentic expression of our souls.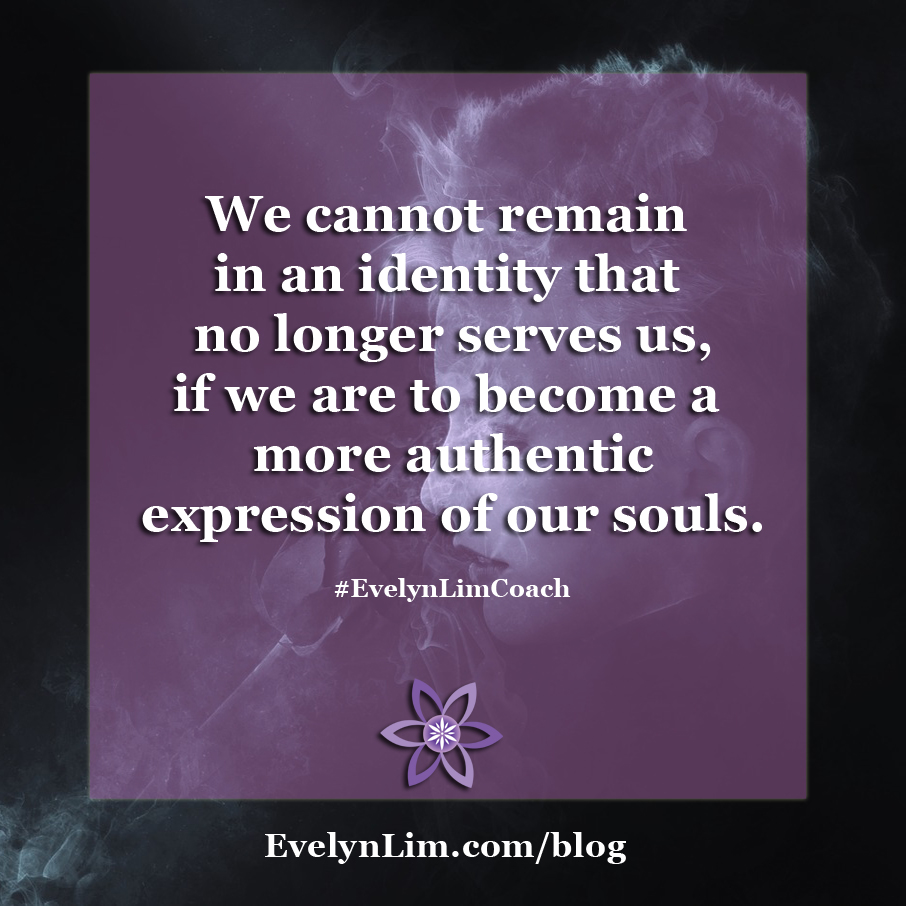 Back to you.
Did you encounter any trouble with letting go of some of the old stuff this year?
Were you able to say goodbye to things, relationships or situations that no longer serve you?
What was your biggest takeaway from this year's events?
Do share your thoughts or comments on how your year has been below.
When I return from Italy, I hope to discuss more about letting go. I recommend working on releasing old patterns or baggages as it won't serve any of us to carry them any longer. It will be great to begin 2017 on a clean slate.
I'm excited for 2017. Numerologically, the sum of 2,0, 1 and 7 works out to the digit of 1. One is the starting count of a new cycle, a new beginning. It's the year where we can expect things to start anew. If anything at all, take every opportunity to harness the power energy of the one with setting strong intentions.
May I take the opportunity to wish you a Merry Christmas and a joyous New Year! Chat soon!
Love and Abundance Always,


Did you enjoy this post? Please share it with your friends. Thank you!
[addtoany]