How to Create Affirmation Cards On-The-Go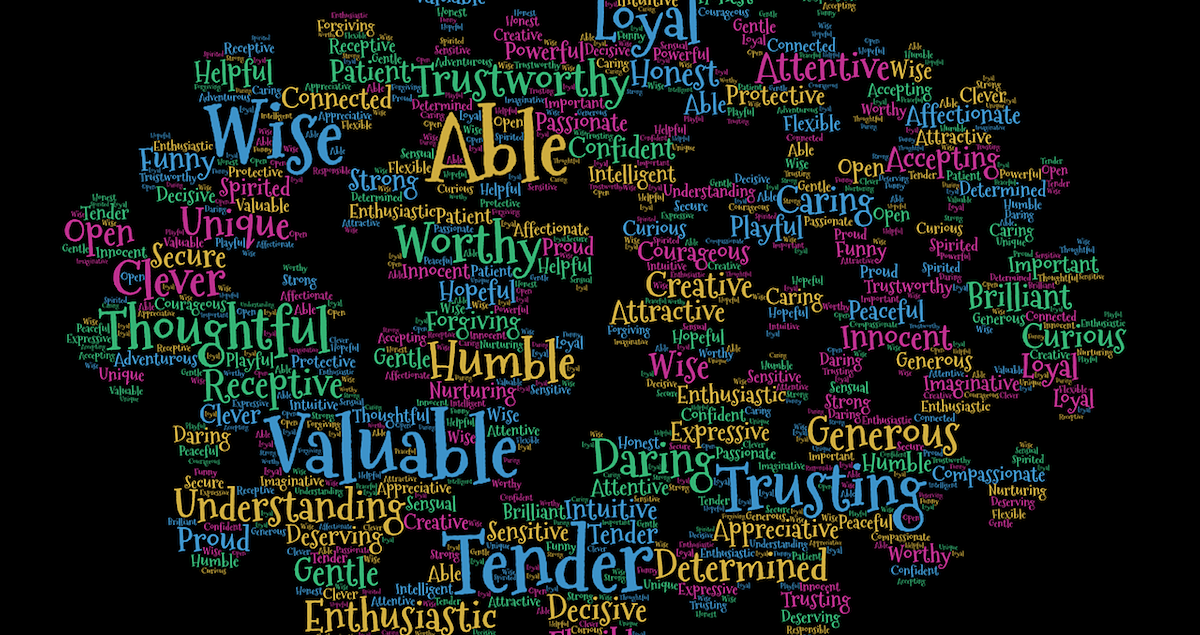 Consider creating a unique deck of positive affirmation cards using your private collection of favorite of positive affirmations, mantras or sayings!
Have you been keeping a list of lovely quotes, romantic sayings or catchy phrases every once in a while which you get from magazines, books or online? Well, instead of simply copying the words down in a book or storing them in a word or excel file, think of making a set of affirmation cards that you can flip easily and carry around!

(Affirmation Cards On-the-Go)
Like the idea of mini collages for affirmation cards on-the-go (see picture example above for end product) ? If so, let's get crafty with today's post – creating affirmation cards the fun, cheap and easy way!
What You will Need for Creating Affirmation Cards:
1. Lifestyle Magazines.
2. Poster or acrylic paint. Quick drying ones!
3. A pair of scissors.
4. A stick of glue.
5. Colored paper or gift wrapping paper.
6. Ring holder.
7. Hole puncher.
8. Stencils or colored pens.
Steps to Creating Affirmation Cards
1. Buy a set of blank white cards. I was lucky to be able to get a stack of pre-cut cards. The size will depend on how big you want your cards to be but most certainly, don't have them too big for easy flipping and carrying around. Use a paper cutter if needed to trim the cards to a nice size. I prefer using cards with plain colored background, thus allowing the subsequent adding of color, pictures and words to stand out much better.
2. Choose a couple of blank white cards and paint different kinds of background. Add dots, lines, hearts, stars or whimsical shapes. Allow to dry.

(Backgrounds for Affirmation Cards)
3. Choose another few cards and stick on colored paper, if you so wish, for background. Other types of paper that you can use include graph, construction or gift wrapping paper.
4. For cuttings of sayings and phrases, look through magazines! Make your selections based on inspiration, color and variety in typography! The ones that I found from article titles included phrases like
– "Pack a Punch"
– "Creative Living"
– "It's Fun to Smile"
– "Perfect Vision"
– "Breaking Boundaries"
– "Looking Good, Feeling Great"!

(Examples of Affirmation Cards)
You can find lots of great titles in home and decor, holistic living or lifestyle magazines. Stick the cuttings of words onto your cards! If any images in the magazines catches your fancy, you can also cut them for making your affirmation cards as well!
5. For specific positive affirmations or sayings that you want included, you can choose to write, stencil or type. If you choose the third option as I have done, open up your MS word software, choose your favorite font type, type, print, cut and then paste. It sounds like a lot more work than simply writing or using the stencil with colored pens. However, I like my affirmation cards to look like collages of art!
6. Decorate your cards with stickers, glitter, more paint or other items that will make them look more interesting!
7. [Optional] Laminate your affirmation cards with packing tape or a laminating machine.
8. Punch a hole on the sides of your affirmation cards.
9. Mix your cards up and then place a ring holder through them.

(Affirmation Card with Carl Jung Quote)

(Affirmation Card with Eckhart Tolle Quote)
Create Different Affirmation Card Stacks
You can create affirmation card stacks with different themes such as:
– Healthy Eating Tips
– Funny Jokes
– Riddles
– Mini Vision Boards
– Joy
– Abundance
– Gratitude affirmations.
Make them for yourself or as gifts for others! Make positive affirmation cards together with your kids as holiday projects! The possibilities are endless! Invoke your imagination and connect with your creative self!
Last Note: Creative Living
If you don't already know, I have been pretty much a hobby junkie. I have taken many classes during my spare time ever since I started working and could afford to pay for lessons. The art classes I have done included graphic design, jewelry making, pottery, folk art painting, etc. Then, I found myself completely absorbed and fascinated with internet marketing, building websites and writing; and gave offline hobbies a break for a while.
More recently, I found myself digging through my old paint boxes, beads and other craft items once again. I realize that with the intent of crafting my life creatively as a conscious being, it will be an excellent idea to interweave the various parts of who I am – not just metaphorically but literally. It therefore means honoring what I have done and what my passions at different times in my life have called me to do.
So it is and will be. A life of creative living. A life of inspiration. And finally, using an often quoted phrase, a life worth living!!
"The unexamined life is not worth living." — Socrates
Love and Abundance always,

P.S. Enjoyed this article? Do share it with your friends on your favourite social media platform. Thank you in advance 🙂